We honor African-Americans, past and present, who have shaped our state.
BY MATTHEW B. BROWN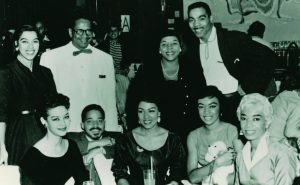 On Monday, January 20, we celebrate Martin Luther King Jr. Day in Nevada and the rest of the country. King is the recognizable face and symbol of the mid-1900s civil-rights movement, even making a trip to Las Vegas in 1964 in support of his friend and local activist Bob Bailey. In fact, Vegas was so segregated a half a century ago that it carried the unenviable moniker of the "Mississippi of the West." Like their Southern Nevada counterpart, most hotels and restaurants in Carson City and Reno also refused service to blacks at the time. In February, we celebrate Black History Month, which gives us the chance to reflect on a culture that has had a positive and profound influence on Nevada and our nation. Below are the stories of seven influential African-Americans from different eras in the state's history.
BOB BAILEY
Born: February 14, 1927 in Detroit Nevada
Contribution: As members of the Nevada Equal Rights Commission, he and his wife fought alongside other activists in the 1950s and '60s to desegregate Las Vegas.
In May of last year, Dr. William H. "Bob" Bailey and his wife, Anna, were honored as Distinguished Nevadans at University of Nevada, Las Vegas' commencement ceremonies. The Southern Nevada university's highest honor couldn't have been bestowed upon two more deserving individuals.
Born in Detroit and raised in Cleveland, Bob (he adopted the nickname to avoid confusion with his cousin, William) came to Las Vegas in 1955. The Baileys were hired to work—Anna as a dancer, Bob as a singer and emcee—at a newly opened casino called the Moulin Rouge. The casino-hotel welcomed blacks with open arms during a time when most Nevada casinos took the polar opposite business approach. Financial woes forced the Moulin Rouge's closure after just five months, but the Baileys' short time there motivated them to stay in Las Vegas and fight for equality.
Bob went on to produce and co-host a variety show called "Talk of the Town," spurring him to develop a radio training school for black youths. He also initiated the first group-training program for black card dealers at Las Vegas casinos and installed the first on-the-job training program for minorities at Circus Circus Hotel and Casino. He continued to advocate for minority small businesses through the years.
In the early 1960s, with the civil-rights movement at its height regionally and nationally, Governor Grant Sawyer appointed Bailey chairman of the Nevada Equal Rights Commission. In 1990, President George Bush named Bailey deputy director of the U.S. Department of Commerce's Minority Business Development Agency. As recently as 2005, the William H. "Bob" Bailey Middle School opened in Las Vegas.
JAMES B. McMILLAN
Born: January 14, 1917 in Aberdeen, Mississippi
Died: March 20, 1999 in Las Vegas Nevada
Contribution: As president of the Las Vegas chapter of the NAACP, he challenged the city's discriminatory practices, as well as the racial policies of the state as a whole.

At the tender age of 5, Dr. James B. McMillan witnessed Mississippi members of the Ku Klux Klan horsewhip his mother. When most people might have taken such a horrifying experience as a telltale sign to submit, McMillan instead used it to fuel a lifetime dedicated to improving the lives of his people.
McMillan's family moved to Chicago for a short time before settling in Detroit. He was the first black football player at the University of Detroit and went on to earn his Doctor of Dental Surgery degree from Meharry Medical School of Dentistry, the country's first black medical college. Dr. Charles I. West, Nevada's first black doctor, convinced McMillan to move to Las Vegas in summer 1955.
Interestingly, McMillan and his wife, Mickie, were married in a poolside ceremony at the short-lived Moulin Rouge (see Bailey's bio). His dentistry practice was popular from its inception, and it wasn't long before McMillan became president of the Las Vegas chapter of the NAACP. He also established a local Black Chamber of Commerce, for which he also served a stint as president.
Breaking down segregation was a frightening prospect at times. "I started receiving calls from mob people, who at the time owned casinos," McMillan said in the January/February 1997 issue of Nevada Magazine. " They told me to stop what I was doing or they would drop me in Lake Mead." McMillan joined his fellow activists to challenge segregation in the military town of Hawthorne, as well as during the march on the Capitol in 1961.
Like Bailey, McMillan also has an elementary school named for him, and he was the founder of the Las Vegas Human Rights Commission. His threat to march on the Las Vegas Strip in early 1960 forced hotel owners to open their businesses to black customers on March 26, 1960.
DAVID B. MEADOWS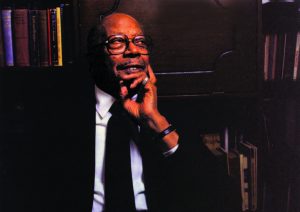 Born: January 3, 1912 in Texas
Died: April 21, 1998 in Sparks Nevada
Contribution: Instrumental in the struggle to integrate Nevada's casinos in the 1950s and '60s.
Former associate pastor of Second Baptist Church in Reno, Reverend David B. Meadows was a leader in the struggle for equality in Northern Nevada. "With a smooth, eloquent speaking style, he inspired people to attend meetings, participate in marches, and organize fundraising rallies," wrote Verita Black in the January/February 1997 issue of Nevada Magazine.
Meadows and his colleagues and supporters put so much emphasis in the 1950s and '60s on integrating casinos because that's where the jobs were. Through fundraisers in Hawthorne, Las Vegas, and Reno, Meadows was able to hire Charles Kellar—one of the few black attorneys to practice law in Nevada in the 1900s—to draft civil-rights legislation. Meadows also served as a delegate to the Democratic National Convention in 1964.
The height of Meadows' fight in Nevada was a march on the Capitol that he helped organize in early 1961. Members from various Nevada chapters of the NAACP gathered on Reno's Virginia Street before ultimately assembling in Carson City during the legislative session. "We only had to march one time," Meadows said in the same 1997 article. "…I only hate that now so many young people don't realize how hard we worked for the things they take for granted."
BEN PALMER
Born: 1826 in South Carolina
Died: 1908 near Mottsville Nevada
Contribution: Pioneer 1800s Nevada rancher and one of the first black settlers in the state.
Ben Palmer and his sister, Charlotte—who was married to white settler D.H. Barber—were among the original settlers of Carson Valley. Barber and Palmer were bound for California in the early 1850s, but, upon reaching lush Carson Valley, they decided to settle and raise cattle to sell to other emigrants on the California Trail.
Palmer claimed 320 acres of grassland south of Genoa in 1853, 11 years before Nevada was granted statehood, when it was still part of Utah Territory. Barber's family settled next door on 400 acres of land that same year. Charlotte's son, Benjamin, born in November 1853 as one of the Barbers' seven children, is believed to be the first non-Indian born in Carson Valley.
By the 1860s, Palmer (sometimes misspelled Parmer in the annals of Nevada history) had become one of the most successful ranchers in the valley. In 1867, he was described in Virginia City's Territorial Enterprise as one of the heaviest taxpayers in Douglas County. Palmer worked hard to maintain his ranching lifestyle; in 1857, he drove 1,500 head of cattle from Washington state to Carson Valley to replenish his stock.
Palmer promoted equal rights well ahead of its time. It has been written that Palmer, Barber, and another black Carson Valley ranching family—the Millers—employed black, Indian, and white ranch hands. Palmer even served on the Douglas County Grand Jury in the 1870s. In 1878, he participated on the Douglas County central committee for the Greenback and Workingmen's Party, joining some of the area's prominent residents. In the community of Mottsville, south of Genoa, Palmer and family are buried in the town cemetery.
ALICE SMITH
Born: November 4, 1902 in Bay St. Louis, Mississippi
Died: August 6, 1990 in Reno Nevada
Contribution: Along with her husband, Alfred, she established the Reno-Sparks branch of the NAACP in 1945.
Born to parents who were children of slaves, Alice Smith defied the odds and earned her teaching credentials at Mississippi State University in Hattiesburg. She taught for several years, mostly in small Southern towns.
When she moved to Reno in 1938 with her husband, Al, she found work as a maid. At this time, the typical restaurant sign in The Biggest Little City read "No Colored Trade Solicited" or "No Negroes Allowed." The Smiths didn't need much more prodding to establish the RenoSparks branch of the NAACP in 1945. Prior to Al's untimely death in 1946, the couple was instrumental in founding the Robert H. Brooks Post of the American Legion for black veterans.
Chosen as a Nevada delegate to the United Nations Conference in San Francisco in 1974, Alice also made it a point to support her fellow senior citizens. She was a delegate to the President's White House Conference on Aging in 1971. In addition, she was appointed to the State Welfare Board, State Advisory Committee for Older Americans, State Advisory Board on Home Nursing, and the Nevada Foster Grandparents Board.
For 25 years she volunteered her time and energy to the American Red Cross in Reno and served as a member of their board of directors. A charter member of the Nevada League of Women Voters and active in her church, Alice served three years as legislative chairperson for the Northern Nevada and California organization of Church Women United.
An elementary school in Golden Valley, north of Reno, was named for her in 1989. "Let's not throw away our lives," Alice once said. "Let's do something constructive. I always feel like I want to climb up a little bit, and maybe I can take someone with me."
CLAYTEE WHITE
Born: November 8, 1947 in Ahoskie, North Carolina Nevada
Contribution: One of five founders of the Las Vegas Black Historical Society Inc.
While the other four founders of the Las Vegas Black Historical Society lived the history, Claytee White developed an interest in the area's African-American history in graduate school, where she did her thesis on the subject. She chronicles the history of the area's black community going back to 1905.
White is the inaugural director of the Oral History Research Center for the University of Nevada, Las Vegas Libraries. She collects the history of the city and surrounding area by gathering memories of events and experiences from longtime residents. Her projects include early health care in the city, the history of the John S. Park Neighborhood, and a comprehensive study of musicians.
She is currently serving as chair of a collaborative of community advisors, UNLV Libraries, and seven other entities throughout Las Vegas to compile a comprehensive history of the black community through interviews, panel discussions, and other research. This collaborative effort involves gathering stories from African-Americans, while rounding up resources that already exist at libraries, historical foundations, professional organizations, and other groups.
The ultimate goal is to create a web portal that allows access to all the available information about African-Americans in the Las Vegas Valley, via documents, photographs, and stories.
White is an active member of the Center for Spiritual Living Greater Las Vegas and National Oral History Association. She serves on the Las Vegas Historic Preservation Commission and the board of Nevada Humanities and is past president of the Southwest Oral History Association.
WORTH A CLICK Documenting the African American Experience in Las Vegas http://digital.library.unlv.edu/aae
BERTHA WOODARD
Born: January 25, 1916
Died: September 16, 1999 in Sparks Nevada
Contribution: Dubbed the matriarch of the Reno-Sparks branch of the NAACP. \An active member of the Sparks United Methodist Church, Bertha Woodard was the local president of the NAACP from 1971-76. She was also involved in the organization on a national level. She played such an influential role that Governor Sawyer invited her to be present when he signed Nevada's first civil-rights law in 1961.
Over the years, other Nevada governors appointed her to serve on various state advisory boards. The University of Nevada Board of Regents presented her with the 1981 Distinguished Nevadan Award. She received her nursing degree at Washoe Western School of Nursing and was employed at Washoe Medical Center for more than 17 years.
Woodard spent much of her life fighting racism and negative social and political attitudes. Her 1950s charge against the El Capitan Casino in Hawthorne was critical to raising public consciousness and confronting the barriers that needed to be broken down in Nevada's march to establishing civil rights for all.
In 1959, Woodard petitioned the Reno City Council to lift a ban on minorities in local casinos and helped lead an effort to remove bigoted signs—such as "No Indians, Negroes, or Dogs"—from city stores. Around that same time, blacks were not allowed in most casinos. Woodard organized picket lines in front of the Overland Hotel and Harold's Club, pushing for equal access for blacks who were not permitted as customers at most downtown establishments.
Read about more black history at nevadamagazine.com. Special thanks to Our Story, Inc., Shayne Del Cohen, Dave Moore, Rich Moreno, Jacquelyn Sundstrand, and Claytee White for their assistance with this article.
OUR STORY, INC. PRAISES THE UNSUNG HEROES OF NEVADA
Reno-based Our Story, Inc. is a nonprofit established to preserve and exhibit the accomplishments of Northern Nevada's black community. Under the direction of Kenneth Dalton, Our Story's mission is to provide a map—quite literally—for folks to follow in the footsteps of the state's black heroes. For instance, OSI's brochure includes a map of Reno and its outlying areas, with historic sites to see such as Beckwourth Trail and Pat Baker Park. On the website, readers can learn the oral histories of several Northern Nevadans. On May 23, 2013, Dalton received the 20122013 National Association of Secretaries of State (NASS) Medallion Award for his leadership and dedication in the area of Civic Education as founder of Our Story, Inc.
ourstoryinc.com, 775-747-3007