Learn to shoot the Silver State through the eyes of professional photographers.
NEVADA PHOTO TOURS: SERIES COMPILED BY KIPPY S. SPILKER
The bacon wave at Valley of Fire State Park. A sunset at Lake Tahoe's Bonsai rock. The International Car Forest of the Last Church in Goldfield. Iconic images are everywhere in Nevada, but capturing them in photos can be tricky. Taking a photo tour with a professional photographer can bring it all into focus. This year, we'll highlight some of the photographers offering tours and workshops across Nevada. If you take a tour or workshop, let them know you read about them in Nevada Magazine, and get ready to take some amazing photos of your own.
Richard Massey, in his own words
My business is Richard Massey Photo Adventures, and while I work primarily in central and northern Nevada, I will work with clients/agents for special tours or workshops in their location. My tours cover it all. Most popular are the history photo tours where we visit old mining towns and photograph amazing Victorian homes. In the spring I host bird photography workshops and each fall and spring I run photo tours through Rainbow Canyon, Cathedral Gorge, and the areas around Caliente.
I've been doing photo tours in Nevada for 10 years and have been a professional photographer for more than 40 years. Most of that time was as a photojournalist and features writer. I've won numerous international awards and have had my work published in national and international magazines such as "Time," "Newsweek," "International Wildlife," "Outdoor Photographer," "Travelogue," "Sierra Heritage," "DIVE," "Audubon," and Nevada Magazine, with more than 100 magazine covers to my credit. I have been a photo editor, adventure editor, and chief photographer for several agencies and am a certified instructor licensed to teach art, photography, and design at the college level. I am currently part of the faculty at the Brewery Arts Center in Carson City.

My photo tours cater to the needs and interests of my clients. We can do easy walking tours of Virginia City or the historic district of Carson City, or take a back-road Jeep tour that may involve strenuous hiking over uneven terrain. In terms of skill level of my clients, they range from top professionals that need little technical input, but want to get to the best locations, to foreign tourists that have little experience and need lots of help. I enjoy working with all experience levels but try not to mix the very experienced with the real novice. That said, I really enjoy teaching and a major part of most of my tours is to make sure my clients have a great time and return home with impressive images.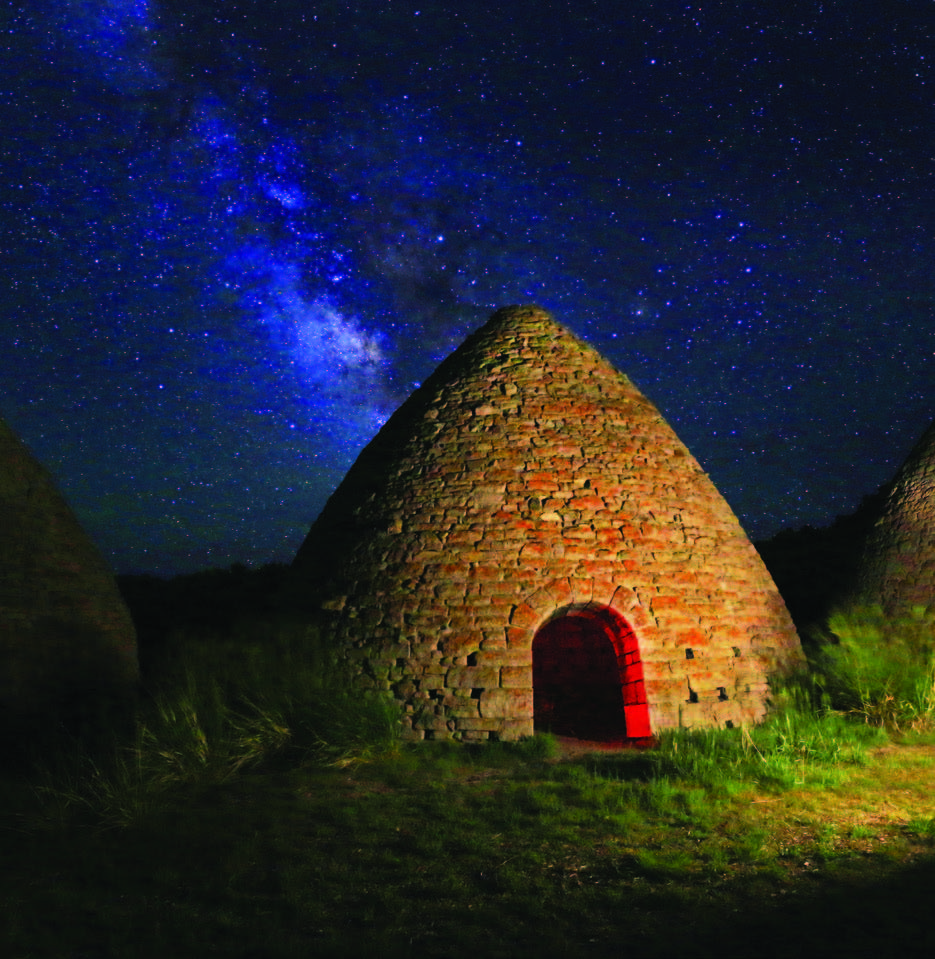 One of my favorite tips is know where to stand! You can be a great photographer and have the best equipment money can buy, but if you aren't in the right spot it doesn't mean squat. When planning my tours, I do meticulous research on the sun and moon phases, temperatures, and cloud and wind conditions so I can advise my clients where to stand.
On one tour to the Marietta Wild Burro Management Area, we were camping and apparently picked a spot where the burros like to party. All night long they were braying and walking around our camp; on two occasions walking right through camp brushing their backsides against our campers. We would chase them off and they would just go a short distance into the night, braying off and on all night. It sounded like an African safari on the Serengeti.
Stories like that are an example of what makes shooting in Nevada so special. We have such a variety of subject matter and rich history that is accessible to photographers. Our old mining camps, beautiful Victorian homes, an abundance of wildlife, spectacular scenery, wide open spaces with few people, and some of the darkest night skies in America make Nevada unique. But most
importantly, Nevadans are among the friendliest folks you'll ever meet.
On a recent outing, a client wanted to learn to photograph the Milky Way. We had the perfect night, so I walked her through the basic set up and she hesitantly took her first Milky Way picture. After the 20-second exposure she hit the playback button. I instantly heard "Oh…my…God!" She turned to me with a huge smile. In the light from the camera's LCD screen I could see the tears forming in her eyes. I love my work!
Richard Massey Photo  Adventures
[email protected]
www.facebook.com/richard.massey.1426
Tours are $100 for half day (sunrise to mid-day) or (mid-day to sunset);
$200 for full day; and $100 for 4-hour night-sky sessions.
Group rates depend on number and needs.
I have a good selection of specialty cameras and lenses available for rent.
Lloyd Garden
My husband and I recently received our Federal Aviation Administration (FAA) Part 107 sUAS (small Unmanned Aircraft Systems) certification, which allows us to fly our DJI Mavic drone commercially. From the very beginning, I received a lot of assistance from Lloyd Garden, who runs the Lake Tahoe Drone Pilots Facebook group. He was kind enough to take the time to answer a few questions. —Kippy S. Spilker, Art Director
KS: How long have you been flying drones?
Lloyd Garden: I started flying drones back in January 2014, right after the DJI Phantom 2 was released. I was living in Thun, Switzerland, at the time and I ordered it to help document my European adventures. People back home loved my footage and wanted shots of Tahoe. I decided that when I came home that summer I'd start offering aerial photography and video services for hire.
KS: When did you earn your FAA Part 107 certification? Can you tell us a little about what the benefits of that certification are?
Lloyd Garden: FAA Part 107 regulations went into effect on June 21 and I passed my test on June 23. This was huge, as previously I was operating in a gray area while I waited for my section 333 to get approved—the 333 exemption was previously the only other way to get FAA approval for commercial drone flights.
The part 107 requires all applicants to pass an exam at an FAA test site, which sets a standard that every certified unmanned aerial vehicle (UAV) pilot has a basic knowledge about airspace, weather, laws, and other important information. This ensures that the pilot can make the proper decision when to safely fly for commercial purposes. It's all about safety, not just getting the shot.
KS: Why do you fly?
Lloyd Garden: I fly because it's so cool! Piloting UAVs is a thrilling experience and even though I fly mostly commercially I never get tired of the feeling. When I'm flying, I never take my eyes off the drone—it's important to maintain line of sight at all times. Sitting down and reviewing the footage is its own fun experience, as you get to see the magic of the world below from that all-too-exciting angle. I've been very lucky to work on amazing projects where I've gotten to film iconic locations and people such as the Thunderbird yacht, 4×4 races, skiing, surfing, etc. All of these things make such memorable and vivid aerial media.
KS: What do you enjoy most about flying in Nevada?
Lloyd Garden: Nevada is an absolutely beautiful state and, from a drone operator's point of view, one of the best states to fly in because of all the Bureau of Land Management land and class G (general) airspace in which to fly. I love flying out in the desert and getting larges weeping landscape shots, or up at Tahoe where you can get stunning shots of the lake from above. We are really lucky to have so many different landscape options in one state.
KS: Any favorite stories or experiences about flying in Nevada?
Lloyd Garden: Fall mornings on the east shore of Lake Tahoe are my favorite. The sun rises later and with the cool, crisp air you get flat water and, if you're lucky, some good clouds that light up with the sunrise. It's also this time of year that fewer people are around, making it safer to fly at some of my favorite beaches such as Emerald Bay.
KS: Anything else you'd like to share?
Lloyd Garden: Whether you are getting into drones for personal reasons or commercial I think everyone has a civil duty to understand airspace and drone laws in their area. Doing so will reduce the amount of drone accidents and improve the safety of the public.
Before you fly
A quick look at some basic, but important, rules:
Fly no higher than 400 feet above ground level
Keep a line of sight on your sUAS at all times, with a visual observer to assist, if possible
Remain clear of manned aircraft at all times
Do not fly near wildfires
In Nevada it is illegal to fly in state parks without a commercial use permit; nationally it is illegal over wildlife preserves/refuges and in all na- tional parks
To fly within 5 miles of an airport, you must have permission from the airport and/or control tower
Do not fly intentionally over unprotected people or crowds—remain at least 25 feet away from individuals and property
Never fly under the influence of alcohol or drugs
Be aware of all local laws and ordinances before flying, including Temporary Flight Restrictions
Do not record or photograph anyone where there is an expectation of privacy without their permission
Fly only during daylight or civil twilight (30 minutes after sunset or before sunrise, you must have proper anti-collision lighting)
Helpful links: knowbeforeyoufly.org
Lake Tahoe Drone Pilots
facebook.com/groups/1521982051400247
Study for your FAA Part 107 Certification test remotepilot101.com
List of current Temporary Flight Restrictions (TFRs)
tfr.faa.gov