Autumn de Forest – Stays Grounded In Nevada
Young artist paints beautiful picture of a world she aims to help.
BY CHRIS LEWIS
PHOTOS COURTESY AUTUMN DE FOREST
An iconic image of a small boy suffering the ravages of war in Syria is hard to forget; it is one of the most recognizable of the decade. A painting depicting the image hung among others by world-renowned artists at the 2016 Red Dot Miami art show. The 8-foot-tall acrylic painting is of a small boy in black, grey, and white—except for the red blood covering his left eye—over a fiery orange background. You can see the shock he's experiencing through the vacant expression across his face. You can feel it. Many people walked by during the four-day show and came to a dead stop. "Oh, it's that kid—the one on TV—the one from the bombing in Syria," some said. And they asked the young girl sitting nearby, with the spindly arms and legs and doll-like face, if they could meet the artist. When the girl said she was the artist, the usual response was disbelief.
But no one should be faulted for his or her surprise. After all, who would think the young girl could be this artist—the one to take on such a complex subject as the war in Syria with compassion and a deep understanding of what it must be like to suffer through it. Many people were affected by that image. But the difference with Autumn de Forest was her need to do something.

"The second I saw him, I thought 'what can I do?'" Autumn says. "And I thought 'well, what do you do best? You paint.' My main goal as an artist—as a person—is to change the world for the better through my artwork."
When you speak with Autumn, a number of things come to mind: First, it's easy to forget she's 16 years old. Second is that she is serious when she talks about changing the world for the better. Yes, it's not uncommon to find a teenager talking about changing the world. It's the prerogative of youth to have those ideals. But when she says it, you know she's capable of something because of what she's accomplished.
To put it in perspective, take a look at her achievements so far: She's sold millions of dollars worth of paintings. She's been featured on nearly every major news and television outlet, including the "Today" show at the age of 8. The "Discovery" channel called her an "artistic genius." The art community calls her a genuine prodigy and compares her work to Andy Warhol, Georgia O'Keeffe, Jackson Pollock, and Pablo Picasso. At 14, she was the youngest artist to hold an exhibition at the prestigious Butler Institute of American Art. She's the youngest person ever appointed to the President's Committee of the Arts and Humanities Turnaround Arts Program. Autumn has even presented a painting to Pope Francis during a private audience.
The third thing that stands out about her is how normal and grounded she remains. She's someone who looks forward to an upcoming summer camp by her church as much, if not more, as jet-setting across the world.
SIMPLE BEGINNINGS
If you attended the Boulder City Art Festival in 2009, chances are you would have come across a precocious 6-year- old with pigtails displaying her artwork for the first time with such a level of sophistication most people assumed her father painted them. No one would have known that less than a year earlier, an artistic star was on the rise.
It was by chance that Autumn would skip into her dad's garage while he was sanding a piece of wood and ask to paint something. After he handed her a paintbrush, some stain, and a scrap piece of wood, he turned back to what he was working on and didn't pay much attention until she was finished. Afterward, he would remark how the painting reminded him of a Rothko. Autumn didn't even know who that was at the time. 
Autumn's mom would soon come home with a bag filled with art supplies, and the rest is history. From that point on it was common for Autumn to lock herself away on average for four hours a day, painting on canvases larger than herself—canvases so large, the only way she could reach all of it was to lay it on the floor. She had no formal art training, just natural talent, dedication, and perseverance.
At that first art fair in Boulder City, she received an award for honorable mention. By the next show a month later, she won best of show. By the age of 8, her paintings were being sold for thousands of dollars—one at an auction sold for $25,000 that year. Then the television appearances started, and soon her work would hang in some of the nation's most prestigious galleries.
Although Autumn comes from a distinguished line of artists—Lock- wood de Forest (1850-1932), George de Forest Brush (1855-1941), Roy de Forest (1930-2007), and the former director of the Metropolitan Museum of Art in New York city, Robert W. de Forest—her parents are not visual artists. Her father, Doug, is a musician and composer, and her mother, Katherine, is a former actress and model.
Neither parent pushed Autumn in any capacity. They just gave her space and the rest happened because of her. To say she eats and lives art is an understatement. Ever since reading Dali's "Persistence of Memory," she was hooked. Speak with Autumn and she'll not only dazzle you with her knowledge of art and the artists themselves, but also with her knowledge of psychology and history. Even today, you can catch her scrolling through the art scene on Instagram, checking out art trends, and following different artists. But she's more than a walking art savant. She's curious about life as a whole. She never stops.
NEVADA ROOTS
Autumn de Forest is a creature of habit. She wakes at 5 a.m. every morning to watch the sunrise over the desert. It's the most relaxing moment of the day for her, and the time allows her to clear her mind and renew herself.
"Las Vegas has given me a school that I love, a church that I love, and friends that I love, so it's definitely been a place where I've been able to meet some wonderful people. If I didn't live in Las Vegas, I wouldn't have that," she says.
A lot of her early work is inspired by the west, and she's painted plenty of Las Vegas' iconic imagery like Vegas Vic, showgirls, and the city's famous lights. One of her very first paintings, "Sunrise," was inspired by her morning ritual. A student of history, she's apt to be inspired more by old Vegas than modern Vegas. And much like Las Vegas, Autumn isn't shy about reinventing herself. She doesn't limit herself to one style and isn't afraid to take chances. As she grows, so does her art.
"I think reinvention can come naturally," she says.
Paintings of dancers, hearts, and horses have given way lately to more mature themes. Her Vatican collection, painted when she was 14, is an example of such a departure. In 2015, Autumn received the Giuseppe Sciacca Award for Arts and Culture given to select young people for their humanitarian service. She had the opportunity to visit the Vatican where she had a private audience with Pope Francis and presented him with "Resurrection," a work of art that now hangs in The Vatican Collection. "Resurrection," along with the other pieces of the collection, is strikingly different than anything Autumn had previously painted.
"The Vatican Collection was definitely a turning point," says John Graff, gallery director of Gallery of Music & Art in Las Vegas, "but what really knocked it out of the park for me was 'Aleppo Boy.' That showed a maturity beyond her years."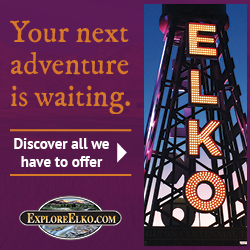 Maybe it's because the young girl is now a young woman, but Autumn's latest work is on another level, not just in technique but also in theme. "Aleppo Boy" is the latest example. She isn't afraid to tackle new techniques or styles. She's fearless.
"I've been in art 30 plus years. I've never seen anything like it," Graff says.
But her fearlessness goes beyond art. Autumn isn't afraid to learn about the world around her no matter what it may reveal. She's the type of person who reads about something or watches it on TV and is impacted to such an extent, she internalizes it. Recently, stories about Omran Daqneesh, the Syrian boy in the photo, circulated worldwide and showed a healthy and smiling child; an image in stark contrast to the original photo.
"My mom sent that [the newly released images] to me and I started crying. It made me so happy he's OK," she says.
She genuinely wonders what it would feel like to have to go through that, and she genuinely wants to help.
"I'm working on this whole new collection and a lot of it is based on these attacks in London, and centered around the women and children who are being targeted," Autumn says. "They're killed for the sins of their fathers. They're killed for their religion."
So she paints to bring awareness. She paints to inspire compassion.
CREATIVE PHILANTHROPY
When Autumn says she's trying to change the world for the better through her artwork, you believe her. From an early age, philanthropy has been one of her guiding desires. Even before her work with Michelle Obama's Turnaround Arts program, which brings such artists as Yo-Yo Ma, Elton John, and Whoopi Goldberg to underprivileged schools for arts education, Autumn spent a considerable amount of time and money giving to charity. She's worked with schools all over the country, provided art for benefit auctions and charities such as the Red Cross and Habitat for Humanity, and donated large paintings to Opportunity Village in Las Vegas. And while working with other kids for the Turnaround Arts program, an ingenious idea came to mind. She created the Autumn de Forest Foundation and set out on her most ambitious project yet.
What if she were to build an online platform for young artists? One that could showcase their talents, and where they could upload their own paintings on prints, mugs, iPhone covers, t-shirts, etc.? What if friends, relatives, and the public could buy the artwork and the profits were placed into a college fund for that person?
"There are so many incredible painters and artists in the making, and they just haven't discovered it yet because their school doesn't provide the funds for them to do that," Autumn says.
The platform is currently in development. Autumn hopes the project will enter the testing stage in fall 2017. In an age when you assume child prodigies will end up on "TMZ" for all the wrong reasons, it's heartening to see someone genuine and wholesome; someone who spends as much time helping others as herself. Even though she's received every accolade imaginable, Autumn still has the dreams of any other 16-year-old. She looks forward to hanging out at the mall with her friends, graduating high school and going to college—maybe Yale, she says. But what makes Autumn different is her sense of purpose.
"No matter what I'm doing, I want to be helping someone," Autumn says. "Whether they're across the world, whether they're next door, I want to be able to make someone's day, some- one's life, a bit brighter."
DISCOVER AUTUMN DE FOREST
Gallery of Music and Art
The Forum Shops at Caesars
3500 S. Las Vegas Blvd., Las Vegas, NV 89109 gma-lv.com, 702-366-9904