Reno's arte italia brings Italy's finest chefs to Northern Nevada.
STORY & PHOTOS BY CHARLIE JOHNSTON
"This is the best part of the whole meal," swoons Julie Mottes between spoonfuls of honey and brittle semifreddo atop Guanaia chocolate fondue. "You should write your story starting with dessert and work backwards."
Considering the out-of-this-world-delicious meal we've been enjoying this particular February evening, Mottes' assertion is a bold one, but our dinner companions—Mottes' friend Shari Weinberger and Editor Matthew B. Brown—and I agree: This ranks among the best desserts we've ever tasted.
Chef Gioacchino Pontrelli exhibits the savant-like meticulousness of a culinary Beethoven as he carefully folds together the dessert's components: layers of thick whipped cream, rich honey, and chunky blended nougat. Ivano Centemeri translates how gently the ingredients must be combined to achieve the proper consistency: "You must fold it," he says, gingerly pantomiming the motion with his hands to drive his point home. "If you mix it too quickly, it will fall apart."

Centemeri is the executive chef at one of the country's most respected and celebrated Italian eateries, La Strada in Reno's Eldorado Hotel Casino—most nights, anyway. Tonight, he's acting primarily as interpreter for Pontrelli and sommelier Chiara Viani.
While Centemeri's work, if not his name, is well known in the Reno area, fewer in the region are familiar with Pontrelli and Viani; not because either is any less decorated in the culinary community, but because they hail, literally, from the other side of the gastronomic globe. Pontrelli and Viani are, respectively, chef de cuisine and sommelier at the world-renowned Ristorante Lorenzo in the seaside village of Forte dei Marmi on northern Italy's Tuscan coast.
Pontrelli has been at the helm of Lorenzo's kitchen since 1986, when he was just 18 years old. In that time he's built a reputation for perfectly balancing tradition with innovation and has earned the restaurant Michelin-star recognition among a litany of epicurean honors.
Viani inherited her passion for creating memorable meals from her father, Lorenzo Viani, the owner and mastermind of Ristorante Lorenzo. Educated and credentialed at the Associazione Italiana Sommeliers in Tuscany's Versilia, Viani's encyclopedic knowledge of wines results in impeccable nightly pairings with Pontrelli's everchanging menu.
So, "How did the pair wind up in The Biggest Little City in the World?" you might ask. That's where arte italia and its chairman Raymond C. Avansino Jr. and president and executive director Kristen Avansino come in. Housed in the historic Joseph Giraud/Hardy House at 442 Flint Street in Reno's downtown-adjacent "Cal Ave" district, arte italia is operated by the philanthropic E. L. Wiegand Foundation and is among the nation's premier Italian cultural centers.
Founded in 2008, the charitable foundation is dedicated to the exploration and conservation of Italian culture by way of touring visual arts exhibits and culinary classes such as the one that brought Pontrelli and Viani to Reno. Eighteen of Italy's finest chefs, bakers, pizza chefs, pastry chefs, and sommeliers have participated in the program thus far. Frequently joined by La Strada's Centemeri, the chefs regale their intimate audiences with the finest, most creative, and most authentic Italian cuisine.
To call the classes "popular" would be an understatement as epic as calling the chefs "cooks." "People literally line up, checks in hand, outside my office the day classes are announced," director Annie Turner says. Given the small class sizes (about 30 people), exclusive engagements (arte italia offers a dozen to two dozen classes annually), and nominal cost to attend ($50 per person, which is donated to charitable organizations), demand far exceeds supply. "The overwhelming interest we've experienced is humbling," Kristen says. "Arte italia's unique art and culinary programs have really been embraced by our community."
But, culinary classes at arte italia are well worth the wait. Before delighting our taste buds with the aforementioned dessert finale, Centemeri, Pontrelli, and Viani create a symphony of tantalizing flavors and textures with their combined expertise.
The evening starts with zucchini flan topped with Parmesan cheese and truffle fondue. The flavorful, but surprisingly light, flan held up well to the rich Parmesan- truffle fondue and the bold flavor of black truffle.
The primo piatto (Italian for "first dish") is risotto with vegetables and wine-marinated goose foie gras. The risotto, cooked in vegetable broth and alongside the dish's vegetables (onion, porcini and forest enoki mushrooms, zucchini, asparagus, and red chard) is thick, creamy, and filling.
The marinated foie gras, placed in wafer-thin slices atop the risotto, raises the dish from delicious to decadent. The meat component of the secondo piatto, braised veal cheek over purple potato puree with asparagus fettuccini, is so tender it is served with a spoon. The asparagus, shaved into thin, long slices with a potato peeler and seared just long enough to absorb the flavor of the olive oil it is cooked in, provides a nice crunchy juxtaposition to the veal cheek's tenderness.
While Mottes maintains that dessert was the best part of the meal, I must contest that the best part was the setting and the opportunity to keenly observe what goes on behind the curtain. Most meals share one thing in common: food simply appears from the kitchen, materializing from behind a counter or through a door, with close-to-no interaction between chef and patron.
Watching the chefs and sommelier at arte italia prepare and describe their masterpieces, and seeing the finesse and love that goes into the preparation of each course, affords class goers a rare and intimate perspective on their food and wine—and in our case, a not-soon-to-beforgotten taste of Tuscany.
---
Risotto with Vegetables and Wine-Marinated Foie Gras

 
RISOTTO
Carnaroli rice; 8 ounces
Vegetable stock; 1 liter
Small onion, diced fine; 1 each
Dried porcini, chopped fine; 5.25 ounces
Zucchini, diced; 4.5 ounces
Asparagus, peeled and cut into 1/4-inch lengths; 3.5 ounces
Chard, removed from rib and chopped into 1-inch lengths; 1.75 ounces
Enoki mushrooms, bottoms removed and chopped; 1.75 ounces
Butter; 2.15 ounces
Parmesan cheese, grated; 2.15 ounces
Dry white wine; 8 ounces
Extra virgin olive oil to taste
FOIE GRAS
Foie gras; 1 each
Sauternes wine; 4 teaspoons
Vin Santo wine; 4 teaspoons
Cinnamon stick; 1 each
Peppercorns to taste
Salt to taste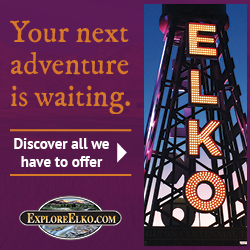 PREPARATION AND COOKING
Place foie gras in a small bowl and cover with Sauternes and Vin Santo wines. Add cinnamon stick, peppercorns, and salt. Cover with plastic wrap, making sure to press the wrap onto the top of the liquid, removing air. Let foie gras sit on countertop for 24 hours before removing it from the bowl and gently drying it in a paper towel. Re-wrap foie gras in plastic and refrigerate for another 24 hours.
In a large sauté pan, cooke olive oil and onions over medium-high heat until onions start to soften and become transparent, about 4-5 minutes. Add asparagus, zucchini, chard, mushrooms, and porcini; cook until vegetables start to soften and break down, about 2-3 minutes. Add rice and cook, stirring occasionally, until ends become slightly transparent, about 3-4 minutes. Add salt and white wine, letting rice completely absorb wine and stirring almost constantly. 
Add vegetable stock one ladle at a time, continually stirring and allowing each addition of stock to be fully absorbed before adding more. Cook rice until desired tenderness, about 18-20 minutes. When rice is cooked, remove pan from heat and let rest 1-2 minutes. Add butter, parmesan, and salt to taste. Stir vigorously until all ingredients are combined and rice is creamy.
Plate risotto and top with thinly sliced marinated foie gras.