This isn't your normal dirt drive.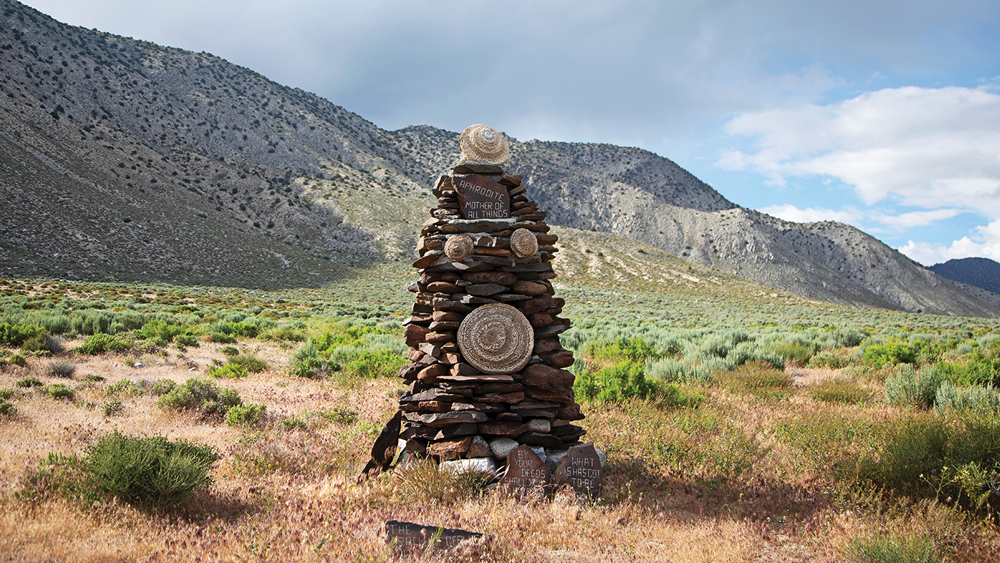 Nevada has many treasures, but only some of them earn the title of truly unique.
The word unique gets thrown around a lot, and its true meaning is often muddled. Merriam-Webster defines the word as "being the only one" and "being without a like or equal." In this section, we highlight Nevada treasures that are not only special, but are truly unique and can be found nowhere else in the world; treasures that can be found only in your state.
Around 2 miles north of Gerlach lies a peculiar road; an anomalous cut in the sagebrush. Nevada has seemingly endless miles of dirt roads, but this one is special. Guru Road, as it has become known, is the Burning Man of dirt roads.
The rock-lined 1-mile stretch contains a wild assortment of art in all shapes and sizes. Words of wisdom, advice, and absurdity are painted on rocks and makeshift structures protrude from the earth as just about every inch of the road has something to look at.
From 1978-1992, DeWayne "Doobie" Williams created many of the bizarre structures that line the road using objects found in Gerlach and the surrounding areas. Since then, Gerlach residents and others have added art to the road.
Advice and sayings painted on the rocks include "LOVE OF MONEY SAPS THE GOODNESS FROM MAN," "NO MATTER WHAT YOU THINK OF THIS ROAD REMEMBER THE PRICE IS RIGHT," and "LIFE IS NOTHING BUT A BIG JOKE KICK BACK AND WATCH THE SHOW."
In addition to the text-laden rocks are several larger art pieces. Examples include a decorated teepee frame, a grass-hut style "home," and a shrine dedicated to Elvis.
The road is accessible to two-wheel-drive vehicles, and as the wisdom on the rocks say, at the price of free, "REMEMBER THE PRICE IS RIGHT."

FOR MORE INFORMATION
Guru Road
Nevada, 89412