A reborn Lady Luck Hotel & Casino is one of many projects changing the face of downtown Las Vegas.
BY JOANNA HAUGEN

If you haven't visited downtown Las Vegas lately, it may be time to take a trip. A variety of interesting museums have either opened or received facelifts over the past year. New bike lanes and a movement toward more pedestrian-friendly spaces are making progress.
The Smith Center for the Performing Arts has turned the city into a cultural destination. Entirely new neighborhoods—complete with innovative dining opportunities, an emphasis on the arts, and a shared interest in promoting this corner of Las Vegas as a whole—are popping up all over downtown.
At one time, visitors likely would have been told to avoid anything beyond the Fremont Street Experience, but taking that advice nowadays would be a mistake. Even those things residents and travelers thought they once knew well have undergone such a transformation that they're as good as new on the Las Vegas scene.

Take the Lady Luck Hotel & Casino, for example. Having opened in the 1960s, the 650-room Lady Luck Hotel property has been anything but fortunate in recent years. In the early 2000s, it began changing hands as it passed from one company to another before shutting down completely in 2006. In February 2011, owner, CIM Group, and future operator DTG Manager Las Vegas LLC took over the development of the property, and, this October, it will reopen as Downtown Grand Las Vegas. Don't be mistaken, though: Downtown Grand may have the shell of Lady Luck, but this is much more than a simple renovation or makeover. This hotel will have a vibe, personality, and look all its own.
The building was essentially gutted to create Downtown Grand, but it doesn't resemble its previous incarnation at all. "Downtown Grand is an industrial chic hotel," says Seth Schorr, CEO of DTG Manager Las Vegas LLC, which is overseeing the redevelopment and operations of Downtown Grand, located at 206 North 3rd Street. "In terms of the design, it will have a raw industrial feel of this warehouse building that we repurposed as a casino." Exposed catwalks and ceilings juxtaposed with luxurious components create the physical foundation for what Schorr calls "an authentic and unique urban hospitality experience," and certainly something that isn't found elsewhere in Las Vegas.
Downtown Grand will have two guest towers with 650 rooms ranging in size from 350 to 1,024 square feet. The 30,000-square-foot casino will contain more than 600 slot machines, 30 table games, two private high-roller rooms, an Asian gaming room, and a race and sports book. Gamblers can even take advantage of an outdoor gaming space featuring a new game patented by Downtown Grand called Street Dice.
A rooftop pool will also be the site of PICNIC, a casual, covered dining concept that resembles a picnicking experience. "When you dine there, the food is served in picnic baskets. It's a little bit ironic, a little bit kitschy," Schorr says. "We believe PICNIC talks to the diverse audience of downtown."
Right off the casino floor of Downtown Grand will be Stewart + Ogden Diner Bistro, Stewart and Ogden being two historical Nevada figures and the names of the streets between which the property is located. "The idea behind the restaurant is that Stewart and Ogden were friends and foodies. Stewart was a traditional foodie. He liked his simple food, his meat and potatoes. He liked it consistent, the same every day," Schorr says. "His friend, Ogden, was more eccentric and liked the presentation of food. He liked to experiment with his food." The menu reflects the dichotomy of these two gentlemen, with a selection of Stewart's traditional meal options as well as Ogden's choices, which are a bit more progressive, providing two distinct experiences in a single restaurant.
There will also be a Chinese restaurant on the property, in partnership with an established local restaurateur. A retail and meeting space component, called DT3R, will be 100,000 square feet and located around The Mob Museum, just down the block from the hotel. DT3R is expected to debut about 18 months after Downtown Grand opens its doors.
Perhaps one of the most unusual things about Downtown Grand is that, like many of the businesses located in downtown Las Vegas, the property is intended to be a part of the greater community. Downtown Grand is designed to be the anchor of Downtown3rd, a five-block metropolitan center that will feature 18 restaurants and bars (including some owned and operated by Fifth Street Gaming and its sister company, LEV Restaurant Group), many of which will have indoor/outdoor seating where patrons can walk up to a window to order.
This particular neighborhood also features an indoor farmers market. "It has that comfortable pedestrian feel where you can walk from bar to restaurant and is really integrated with the city," Schorr says. All of this is within easy walking distance of the Fremont East Entertainment District and aforementioned Fremont Street Experience.
Schorr points out that in hotels in other cities around the world, the concierge is equipped with maps of the city and recommends places to eat, shop, and be entertained beyond the confines of the hotel. In Las Vegas, the opposite occurs because resort properties offer everything on site. "We've taken the traditional approach where we've integrated the property within the city," he says. "We're encouraging people to explore and discover what downtown Las Vegas has to offer. We're willing to give up some revenue because we truly believe in the collaboration of downtown Las Vegas, and we believe that the guest will have a much more interesting story when they go home."
For example, guests staying at Downtown Grand can easily walk to The Mob Museum, one of the many businesses and organizations that recently joined the growing downtown scene. Having opened in February 2012, The Mob Museum welcomed nearly 225,000 visitors in its first year, which executive director and CEO Jonathan Ullman says he is very happy with, given its location. However, he says, the development of Downtown Grand and other businesses throughout the area are good news for the museum's future. "We couldn't be more excited about the continuing development that is happening here, not the least of which is happening right across the street from us," Ullman says. "The more this area is accessed, the better it is for everyone."
Downtown Grand and Downtown3rd are likely to bring thousands of people within close proximity to The Mob Museum, just as visitors to The Mob Museum will be introduced to this neighborhood district. "These are exciting days for all of the downtown businesses," Ullman says.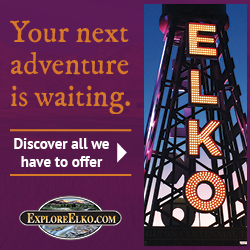 Downtown Grand, Downtown3rd, The Mob Museum, and the vast catalog of other businesses popping up throughout downtown Las Vegas are not just designed for the out-of-town visitor, however. "We want to provide an experience for locals," Schorr says. "We want locals to visit Downtown3rd, but that also makes it more interesting for tourists, who now feel like they've discovered something the locals have signed off on."
If you're one of those people who haven't made the trip to downtown Las Vegas lately, a visit—perhaps a future stay at Downtown Grand—truly is in order. "Downtown Las Vegas is continuing to change every week," Schorr says. "It's a combination of out with the old and in with the new while still respecting our past."
ATOMIC LIQUORS STILL ON FIRE
BY JOANNA HAUGEN
In 1945, there was a restaurant in downtown Las Vegas called Virginia's Café. Starting in the 1950s, when the nearby Nevada desert was used to test atomic bombs, patrons would flock to this café to watch the blasts from the rooftop. The owners of the restaurant cashed in on the trend in 1952 by changing their business from a café into what is now the oldest freestanding bar in Las Vegas.
Atomic Liquors was a prime spot for many of Las Vegas' famous performers, including the Rat Pack and Smothers Brothers. In 2012, the business changed hands, and, after being closed for about a year for remodeling, it reopened to the public under the new ownership of brothers Kent and Lance Johns and Derek Stonebarger. "We've kept Atomic Liquors the way it always was, but we've upgraded," Kent says.
New liquor shelving and a marble bar counter are among the cosmetic changes patrons will find when they stop by for an F-Bomb— the bar's specialty cocktail—and a swig of nostalgia. "This used to be the go-to place for entertainers, and a lot of Fremont Street closes down between 2 and 4 in the morning," Kent says. "We want to get the dealers and entertainers back down here."
Atomic Liquors is geographically central to many of the initiatives funded by the Downtown Project, the revitalization project spearheaded by Zappos' CEO Tony Hsieh. "We're part of the renaissance of downtown," Kent says. "We've got a great vibe here. Everyone who walks in loves it."